home Zolcaro's Trade List

You are having trouble burning VCDs. Here is a step by step guide to get you through the process using CDRWin 3.8E. Note the graphics, as they can help to make things a little clearer.

First you will need to open CDRWin.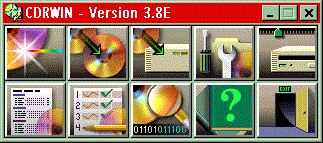 Insert your source VCD disc.
You will need to select the Extract Disc/Tracks/Sectors feature.



I am using the Rusted Out Garage VCD disc 1 as an example for this portion of the process. You are going to create a disc image and cue sheet.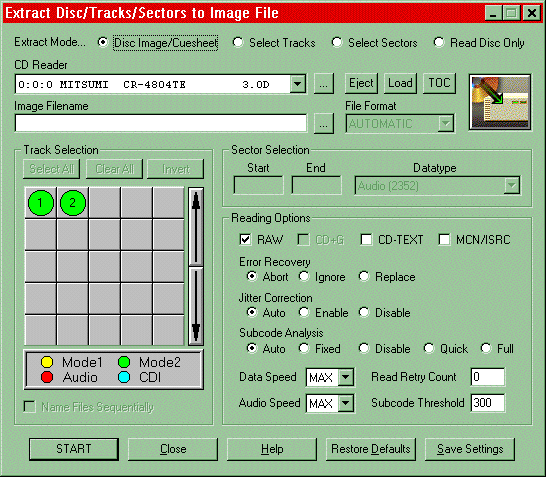 File format will be bin/cue, where bin is the disc image and cue is the cue sheet.
Select your directory and file name that you will extract to your hard drive with.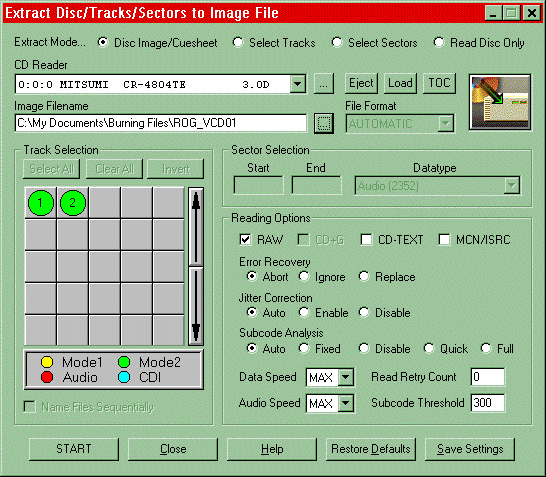 Click on start.
When the program has finished this step it will confirm that it is done. Then you can continue to the next step.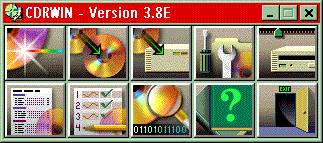 You have extracted your source VCD to your hard drive. Now it is time to burn your new VCD.
Select the Record Disc feature.



Click on Load Cuesheet.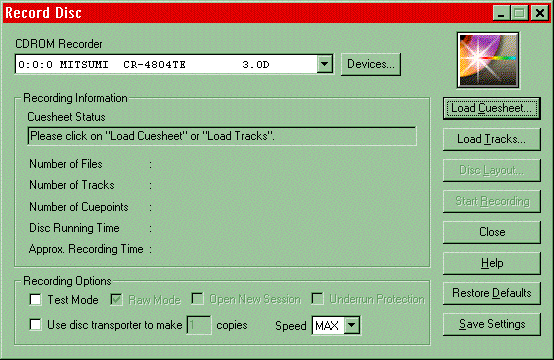 Select the cue file that you created in the extraction process (if using my example, you should be looking for ROG_VCD01.cue). I will use a different cue sheet for this part of the process as I don't have the VCD on my hard drive at this time. I will be using a cue sheet for an audio CD, but the procedure is still the same.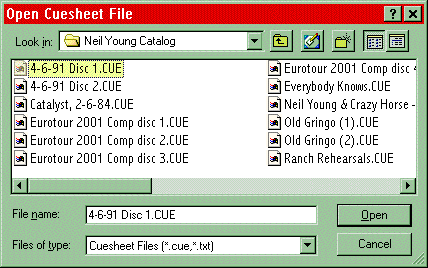 Open the VCD cue sheet.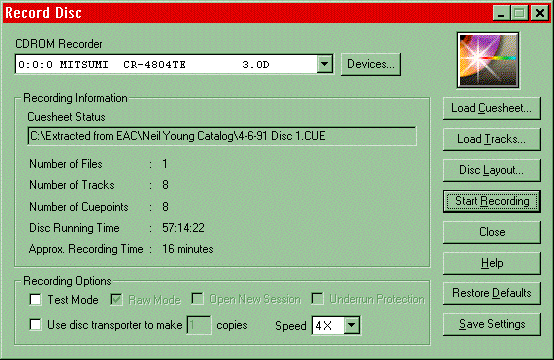 The program will load the information as shown above (note: information will not be exactly as shown as I am using a different cue sheet than that of the VCD, yet the process is still the same). Select desired recording speed, then select Start Recording. The program will confirm when the disc has been burned successfully.
When this has been confirmed, you will have a new copy of your VCD that, depending on your sources, should be compatible with DVD players that have VCD capabilities.

For More help with VCDs, check out http://www.vcdhelp.com/ and find out everything you need to know about VCDs.